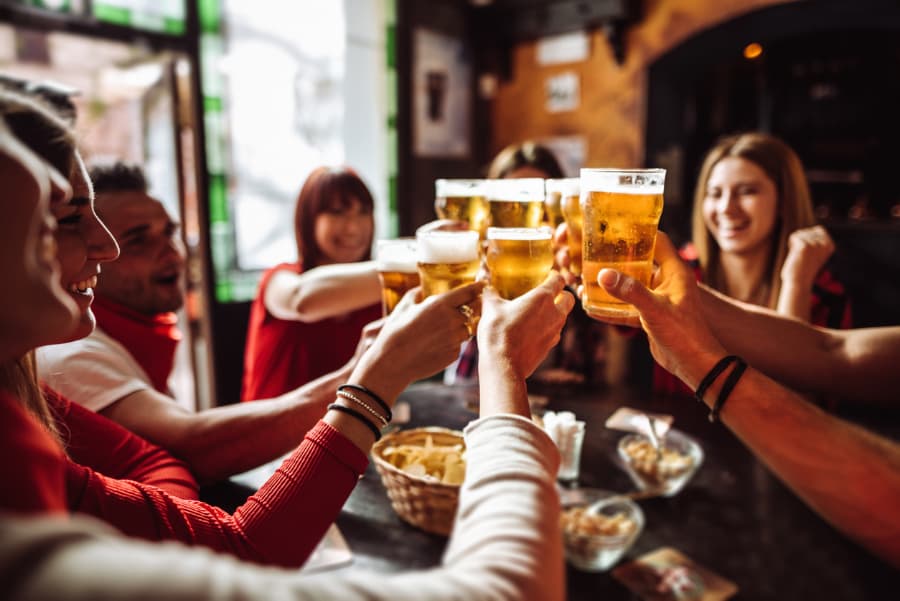 Do you miss the ambiance and excitement of sitting around a table at a bar sipping your favorite drink and socializing with friends? It feels like forever since the COVID-19 pandemic changed the world, forcing everyone to embrace doing almost everything from home. As you ease back into going out, Columbia Distributing covers some of the things you might have missed the most.
1. Making Social Plans
There is no better place to overcome loneliness than in a pub or bar while sharing a drink with friends and loved ones or making new friends. This is one of the times the phrase "little things that matter" applies. You just tend to forget any problem you had at work or home in that particular moment.
When was the last time you made plans to go out and meet with friends or colleagues after work? It can be almost therapeutic to take a load off and chat about whatever over a round of drinks. Do you recall squeezing in around a small table or sitting next to each other on tall bar stools? No one complained about the squeezing part, and soon it will be possible to gather around that table again.
2. The Shots
During the pandemic, alcohol consumption didn't cease, it just shifted to home. Many people stocked up on their favorite wine, beer, and spirits and made the best of the situation. Perhaps you even explored how to make the perfect craft cocktail right from the comfort of your home.
Even if your skills improved and you discovered some new shots to make at home, nothing quite compares to lining up at the bar with a group of friends to do a round of shots made by an expert bartender. These moments are especially great when celebrating and toasting, and it's all about the atmosphere and camaraderie found in a bar that just can't be replicated at home.
3. The Food
Whether you're out with friends or family, a round of drinks always goes better when it's paired with food. While many have used the pandemic to perfect their skills in the kitchen, preparing food at home isn't quite the same as ordering it while at a bar or restaurant. This is especially true when it comes to pub staples that are often fried or use unique ingredients in dishes that aren't easy to prepare at home. From raw oysters to Buffalo wings and French fries piled high with meats, cheeses, and other ingredients, there is nothing quite like ordering the perfect snack or meal to go with your drinks.
Perhaps the difference is the ambiance. When you're at a bar, the smells, the sounds, the TVs with sports, and being around other people all add up to the experience at your favorite watering hole. Whatever it is, food at a bar or restaurant just hits differently compared to eating at home.
4. The Entertainment
While most people passed the time in lockdown streaming TV shows and doing watch parties over video apps, nothing compares to experiencing music or other entertainment live in person. As bars reopen, this is a great time to meet up with friends to rediscover live music. Many bars and concert venues have enhanced precautions in place to help make for a safer experience.
In addition to live music, a pitcher of beer can go great with a night of karaoke with friends. Or maybe you want to ditch the sweatpants and get dressed up for a night of dancing and club hopping.
Or! Stay Home and Get What You Need from Columbia Distributing
Undoubtedly, you and your friends miss meeting up at your favorite bars, pubs, and restaurants. If you're not quite ready to trek out and be around the crowds, Columbia Distributing has a full selection of alcoholic and non-alcoholic beverages to keep your home bar stocked. Contact us today and explore the selection of drinks we offer.