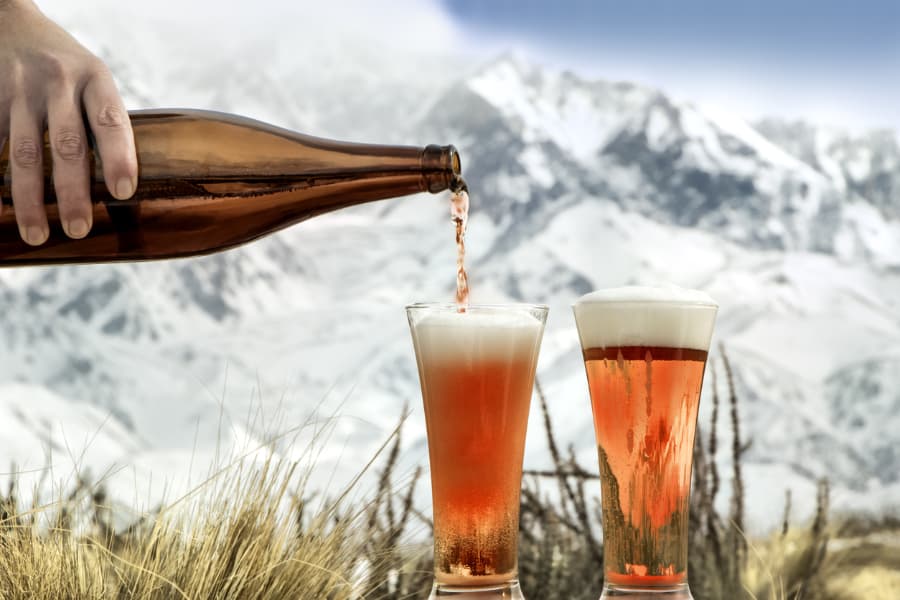 Beer is an incredibly versatile beverage with a variety of recipes that appeal to many tastes. The vast selection is what makes beer the ideal candidate for seasonal drinks. Winter ale is a high-gravity brew that incorporates warming spices and other ingredients to give it a delicious holiday flavor. Providing alcoholic beverages to businesses all over the Pacific Northwest, Columbia Distributing has organized a list of the best gifts for the beer lover in your life.
About Winter Ale
Winter ale is a type of seasonal beer that's widely available throughout the holiday season. Using the same ingredients that make beer, winter ale incorporates unique flavors and spices to create subtle, warm undertones. Among other ingredients, winter ales use spices such as cloves, cinnamon, and nutmeg to create delicious holiday brews. Winter ale is not only a tasty addition to any holiday meal, but it can also be enjoyed by the fire as a cozy refreshment. These are just a few reasons winter ale is such a sought-after beverage through the colder seasons.
Visit a Brewery for Fresh Winter Ale
There are many awesome gift ideas for those who love beer, but why not get your loved one an experience this holiday season? When winter ale starts to brew in the colder months, breweries will serve this popular drink in a variety of flavors, strengths, and styles. This gives your favorite beer lover the perfect excuse to visit new places, try new beers, and take part in new experiences all-in-one.
A trip to a brewery is also the perfect addition to any vacation agenda. If you're planning an upcoming trip or weekend getaway, research breweries in the area you're traveling. Not only will this allow you to discover what the area has to offer, but it's also an opportunity to try new and exciting flavors unique to that location. Whether you're making a special trip to your beer lover's favorite brewery or just passing by on your travels, consider making a stop to enjoy winter ale straight from the source.
Create Your Own Winter Ale Gift Basket
Get crafty this holiday season by making your loved one a gift basket filled with winter ale varieties. You can purchase their favorite brands and flavors from many local breweries, wrapping it all together for a basket full of fun and exciting treats. You can even add additional beer accessories, gift cards to breweries, and more to give it a unique variety. Since most seasonal beers are available around early November, be sure to get a head start on your holiday shopping. This will ensure you'll have everything you need to create the perfect beer gift basket.
Winter Ale from Columbia Distributing
Columbia Distributing provides alcoholic and non-alcoholic drinks to businesses throughout the Pacific Northwest. For over nine decades, we have prided ourselves on delivering high-quality beverages to our valued customers. In addition to a variety of beers, we also offer delicious drinks, including:
Hard cider
Spiked seltzers
Hard sodas
Kombucha
Sparkling water
For a more extensive list of our products and additional information about our seasonal beverages, contact Columbia Distributing today.