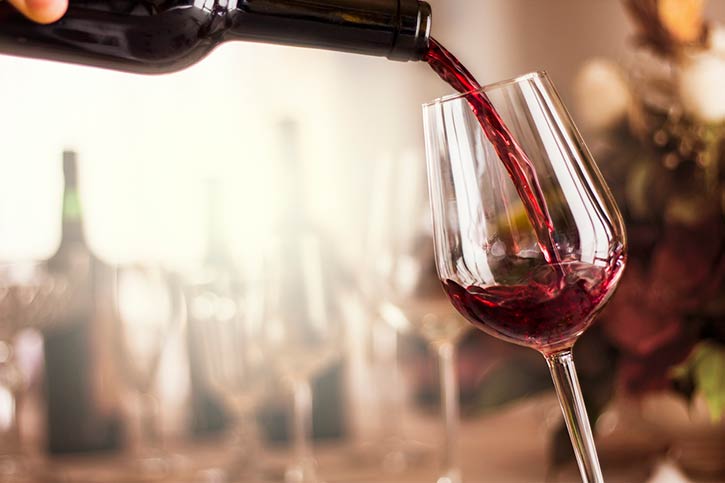 When looking for a red wine with broad appeal for experienced and novice drinkers alike, you can't go wrong with Cabernet Sauvignon. Its rich, full-bodied flavor and numerous variations have made it a beloved choice around the world. Even if you've enjoyed this variety before, you might be missing some of the most interesting aspects of the wine. Expand your expertise with insights from Columbia Distributing, the Pacific Northwest's most trusted Cabernet Sauvignon distributor.
Origins and Growing Regions
Despite being one of the most well known red wines in the world, it might surprise you to learn that the Cabernet Sauvignon grape is actually the result of crossbreeding other red and white wine grapes. It was not until 1997 that this was discovered when researchers at UC Davis learned the Sauvignon Blanc and the Cabernet Franc grapes are the parents of the Cabernet Sauvignon grape. Due to this shared heritage, Cabernet Sauvignon falls into the same family as Merlot, Carmenere and Hondarribi Beltza wines.
The Cabernet Sauvignon grape grows in a multitude of regions. Each region is known for distinctive flavors and the methods used to attain such unique tastes. Some of the most important growing regions include:
Bordeaux, France: The origin of the Cabernet Sauvignon grape is traced to this region, which is still one of the top growers today. The gravelly soil creates the perfect environment for growing these grapes, which tend to be savory with flavors of black currant and tobacco leaf.
California's Northern Coast: This area includes the famous Sonoma and Napa Valley regions, which are some of the top wine producers in the United States. Familiar notes in wines from this area include black currant, blackberry, and mint.
Chile: Due to its optimal geographic location, Cabernet Sauvignon is the most planted grape in the country. Some French winemakers have expanded to Chilean vineyards to recreate the grapes produced in Bordeaux.
How it Tastes
The full-bodied profile of Cabernet Sauvignon features a high amount of tannins for a bold taste. At the same time, the region where the wine's grapes grew will also have an impact on its overall flavor. Common notes include black cherry, currant, baking spices, and blackberry. Cabernet Sauvignon grapes also contain methoxypyrazine, a naturally occurring compound that creates vegetal aromas similar to green peppercorns and bell pepper. This characteristic is generally seen as unappealing, however, so most winemakers utilize methods that minimize these scents and amplify fruity flavors instead.
Food Pairing
Given its full body and high levels of tannins, Cabernet Sauvignon pairs perfectly with red meats, especially those with higher fat content. A well-marbled steak offers an ideal companion for this wine, but it will also pair well with ribs and burgers. Serve grilled meats with a sweet, smoky barbecue sauce to complement the wine's bold flavors.
Vegetarians can also pair this wine with their favorite dishes, especially hearty Portobello mushrooms brushed with melted butter and garlic. If you're preparing a cheese and charcuterie plate, Cabernet Sauvignon enhances the flavors of hard cheeses, like cheddar and gouda, as well as rich blue cheeses.
Make Us Your Cabernet Sauvignon Distributor
From bars and restaurants to your personal cellar, no collection is complete without Cabernet Sauvignon. To find all the best reds and whites for your needs, contact Columbia Distributing today or visit the location nearest you. Our experienced team will help you choose wines you'll love, as well as introduce you to our full assortment of alcoholic and nonalcoholic beverages. For more information, browse all of our available brands for Washington, Oregon, and California.