You can now access Columbia Distributing's online ordering Mobile App called "The Coldist Fridge" or "The Fridge" for short, at a device app store near you!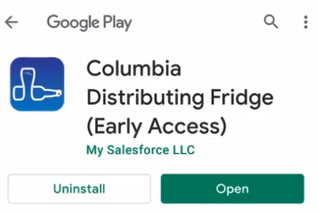 Download the Mobile App: The Fridge from your mobile device's App store.
Sign in to your account using your username and password. Contact Customer Service if you need to set-up an account.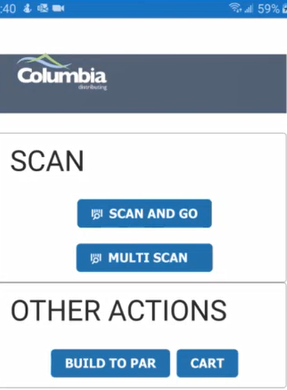 Once you are signed in you can immediately begin using your mobile device camera to scan products for ordering.  Please indicate if you are scanning cases or bottles for individual "scan and go" or "multi-scanning", this is to ensure the right product is being ordered.  You have an opportunity to manage the build to par as you scan or you can simply input the quantity in "Built To" field and ignore "On Hand" field to order quickly.
Everything you scan will be added by the order of products scanned to the "Build to Par" list for quick re-ordering later.  The app will remember the quantities you have ordered previously the next time you scan the product for reference, simply modify the number as you scan.
Upon completion of the scanning process you can review your order – "add all to cart" and place the order.