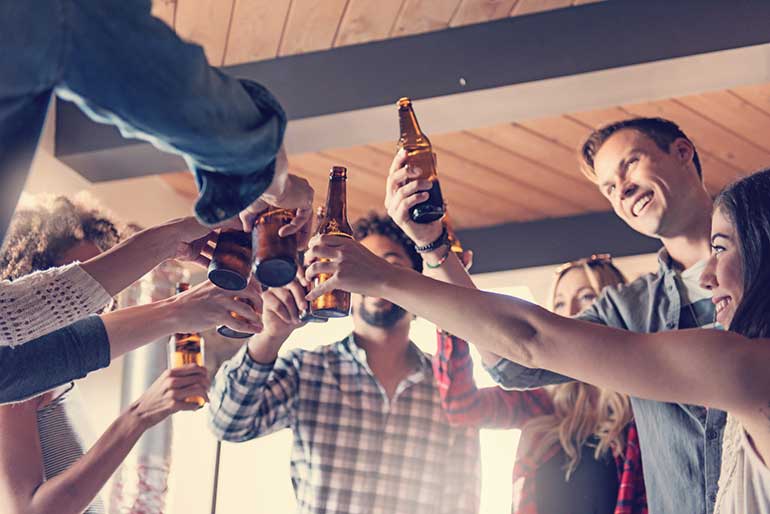 Craft beer is a major part of Pacific Northwest culture. To cater to all our clients, Columbia Distributing works with more than 35 different craft beer brands to offer the flavor, the quality and the variety that customers want. Check out some of our brands to see what makes our selection special.
Large Variety of Craft Beer
Our craft beer comes from all over Oregon, Washington, California and beyond from the most popular brands, including Northwest Brewing Co. and the award-winning Founders Brewing Company. Using local ingredients and creative, home-grown brewing techniques, the selection features something that everyone can enjoy. From the craft beer enthusiast to the person who's branching out from mainstream flavors for the first time, there's a bottle in this lineup for every beer lover.
We're proud to offer beers from the following craft breweries:
Oakshire Brewing
Seas Brewing
Valhöll Brewing
Silver City Brewery
Vertigo Brewing
Modern Times Beer
Base Camp Brewing Company
Culmination Brewing
Fish Brewing Company
Ghostfish Brewing Company
Golden Valley Brewing
Klamath Basin Brewing
Knee Deep Brewing Co.
Lakefront Brewery, Inc.
Leavenworth Biers
And more…
Handcrafted Quality
Not all craft beer is created equal. That's why we make sure to distribute brands that truly value quality. Fine, hand-selected ingredients and artisanal practices, paired with the perfect fermentation timeline, take quality to new levels. The craftsmanship that goes into each beer is one of the reasons why craft breweries have become so popular in recent years. For anyone who sells or serves alcoholic beverages, a high-quality craft beer is a must.
Range of Flavors
Craft beer is all about flavor. Breweries invest a lot of time into finding delicious, distinctive new recipes to share with their customers. Some are fruity, some are sweet and some are bitter.  With our craft beer selection, we make sure to include a diverse range of flavors to keep up with current trends and please everyone's preferences. And it's not just the flavor the counts. The aroma, the mouthfeel, the appearance and even the packaging are all part of the craft beer experience.
A Craft Beer Distributor You Can Trust
The Pacific Northwest is home to many great craft beer breweries, and we represent the best of them. Whether you're looking for year-round staples, seasonal favorites or something more adventurous, you can count on Columbia Distributing. For more information, contact us today.