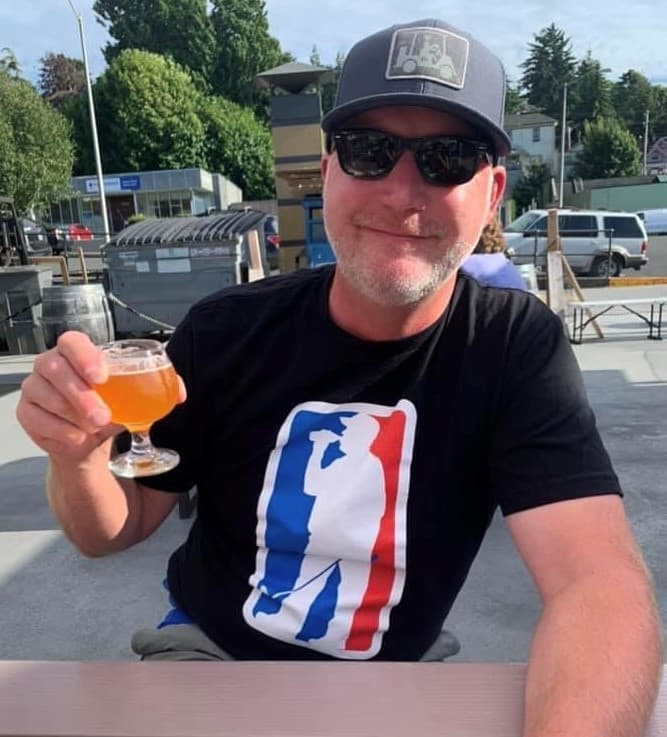 Columbia Distributing, a premier alcoholic and non-alcoholic beverage distributor with hubs in Kent, Washington, and Wilsonville, Oregon, is known for supplying retailers with a variety of name brands. Our success is attributed to our dedicated and hard-working employees who have a passion for what they do.
One of those employees is business development director Brian Kampmann. With over 28 years of experience working in the industry, Kampmann shares his knowledge and provides insight into what it's like working for Columbia Distributing.
The Duties of a Business Development Director
The beverage distribution industry requires employees in many different roles to work together. However, it all starts with the business development director. Working with three other members on the beer team, Kampmann explains the significance and duties of his group, describing it as a quarterback-like role. "Everything starts with us and then funnels out to the other departments," he says.
Kampmann's team works with 23 beer suppliers, both small and large, and is tasked with handling a variety of tasks. From pricing to margins and inventory oversight, the team Kampmann is a part of ensures the operation runs smoothly. Kampmann's department also handles new product rollouts for suppliers. "Our team sets up the planning on the beer side that we roll out to the teams at branch levels. We also coordinate new item rollouts for a supplier, helping ensure new product launches are a success," he says.
The Columbia Distributing Difference
 With years of experience in the beverage industry and working for various distributors in a variety of capacities, Kampmann knows how to identify good companies from great ones. He explains that regardless of what company you work for in beverage distribution, the premise and responsibilities are all the same. In his experience, the people and company culture make all the difference.
Columbia Distributing strives to create a culture that encourages employees to ask for help whenever they need it. We want to see all of our employees succeed and work hard to ensure they have access to available resources. "I think the company has done a great job at identifying things that make sense and work well, along with things that don't make sense and could be improved," says Kampmann.
This type of company culture makes Columbia Distributing a desirable workplace for any prospective employee. "I am extremely proud to say I work at Columbia Distributing," Kampmann says. "I honestly believe that the people we have and the network we have are what make us the best. And I can say that with 100% confidence."
Professional Advancement at Columbia Distributing
Columbia Distributing prides itself in helping employees advance in their careers, which stays true to the company's vision and values. We encourage each employee to grow with us and we try to do our part to assist them. "If you want to work hard and you put your hand up to say you are interested in growing within Columbia Distributing, they will help you make it happen," Kampmann says.
Columbia Distributing has a tremendous platform designed to help promote professional and personal growth for every employee that is willing to put in the effort.
Advice for Prospective Employees and How to Apply
If you are interested in becoming a part of the Columbia Distributing team, Kampmann simply says to "do it." Applying for an entry-level position may not be what everyone hopes for, but Kampmann explains why it is worth it at Columbia Distributing. "If you are getting in on the ground floor, it might not be something you enjoy right away," he says. "But if you work hard, you can advance."
Entry-level positions are not the only roles prospective employees can select from. At Columbia Distributing, we have an array of employment opportunities in Washington and Oregon. Each one provides unique contributions to the organization with growth potential. To learn more about our available positions, benefits package, and how to apply, contact us today.