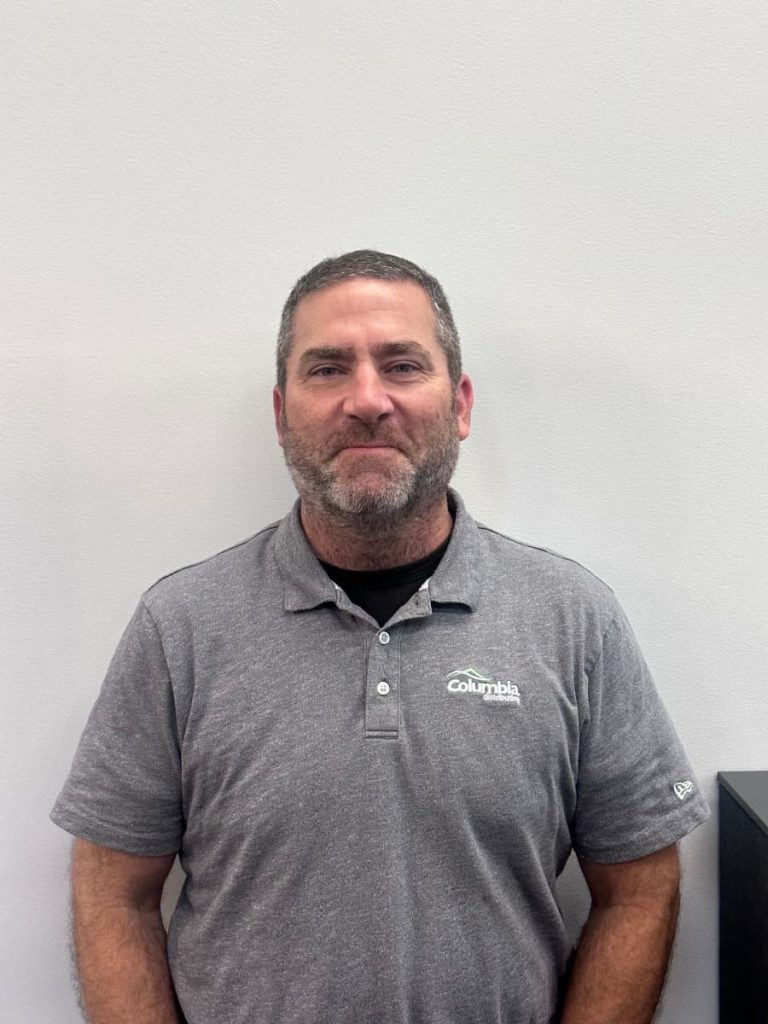 Since its founding in 1935, Columbia Distributing has been committed to providing clients throughout Oregon and Washington with some of the leading brands in the beverage business. The company has been through a lot of changes. In 2008, Columbia Distributing, Mt. Hood Beverage, and Gold River Distributing merged to form Columbia Distributing as it stands today. In 2018, the company acquired General Distributors, Inc., and Marine View Beverage. With an extensive selection of domestic and craft beer, wine, spirits, and non-alcoholic beverages, Columbia Distributing is the go-to choice for businesses throughout the Pacific Northwest.
One employee who has been steadfast through all these changes is Dusty Auxier. As the delivery director for Columbia Distributing's site in Canby, Oregon, Auxier has been with the company for 28 years. Here, Auxier shares his perspective on the organizational culture at Columbia Distributing and why he enjoys his role.
Working at Columbia Distributing
With nearly 30 years in the company, Auxier has spent the majority of his career at Columbia Distributing. In his role as delivery director, he works on a variety of projects that support the company's work in his service area. A typical day might include committee meetings, assisting with hiring decisions, managing staffing needs, or focusing on continuous improvement throughout his team. He encourages employees to advocate for themselves and notes that Columbia Distributing offers mentorships and training.
Inclusion in the Workplace
Auxier explains that there are always challenges, but Columbia Distributing is forward-thinking and puts its people first. The organization is moving toward a more inclusive culture, which Auxier believes is important. "Everyone should have a voice. No one knows what a person has gone through to get where they are," he says.
Auxier brings this open-minded and understanding perspective to his role as a delivery director. He emphasizes that it's important to treat everyone with respect and take the time to make thoughtful decisions. When vetting prospective employees, Auxier looks for people who are focused and driven. "You must be able to work in a team atmosphere," he explains. "It can be hard work, but the commitment to teamwork means that your colleagues have your back."
A Member of the Community
Want another reason that Columbia Distributing is a great place to work? Giving back to the community is a priority. The company sets aside time and resources to support community-based organizations with donations and volunteer efforts. In the past, Columbia Distributing has partnered with charitable organizations, including:
Children's Miracle Network
Habitat for Humanity
Wounded Warriors
Giving back means supporting employees and their families, too. The Columbia Distributing Scholarship Program helps dependent children and grandchildren of full-time employees achieve their educational goals. For employees who want to pursue work-related courses, Columbia Distributing offers tuition reimbursement.
Build Your Career at Columbia Distributing
Auxier is just one of many employees who have been with Columbia Distributing for many years because of the opportunities for growth and advancement. If you live in the Pacific Northwest and are in search of a rewarding career at an employee-minded organization, consider applying for an open position at Columbia Distributing. The company is currently hiring for roles in both Oregon and Washington, including:
Merchandisers
Delivery drivers
Warehouse jobs
Administrative positions
"This company has evolved so much over the years," Auxier says. "We have made mistakes, but you learn from them and get better each day."
Columbia Distributing is excited to continue growing and encourages prospective applicants to explore our distributing careers to get to know more about the organization. Contact us today for more information and to learn more about open positions.