The MillerCoors Company is the consummation of two immigrants who never met, but who grew up working in European breweries. In 1855, Frederick Miller, from Germany, bought an abandoned brewery in a Wisconsin valley near clear waters and the raw materials of neighboring farms. In 1873, Adolph Kohrs, a former stowaway from Prussia, bought a ramshackle brewery in Colorado. By the 1950s, each company's beer distributors were selling more than a million barrels a year. By 2008, Miller and Coors were partners in a global brewing conglomerate. In 2015, it sold for $107 billion.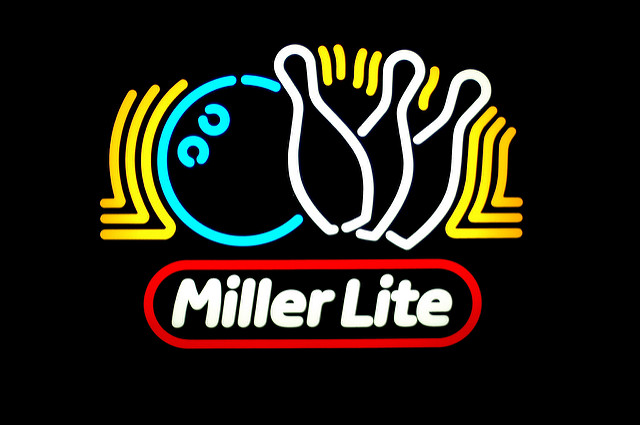 The Innovators
Since their inception, Miller and Coors have been leaders in experimentation. Miller was one of the first breweries to pasteurize beer, and both were pioneers in mechanical refrigeration. Miller made the first American ice-brewed beer, while Coors was first to sell wide-mouth cans. Coors and its beer distributors launched a national recycling revolution by offering a penny for every can returned, and Miller ignited the low-calorie beer wars with its infamous Miller Lite product.
Great Taste! Less Filling!
The thought of America's first light beer occurred in the early 1970s in Munich, Germany, where Miller's president, John Murphy, was dining with a friend who was trying to lose weight. When the waiter recommended a "diät-pilsener" (a low-sugar, pale lager for diabetics), Murphy ordered for himself. After a few sips, he said, "There's room for something like this in America." Before long, Miller Brewing had discovered a recipe that broke down higher-calorie starches. After tweaking it to produce, in the brewery's words, "A low-calorie brew that tastes like beer," the birth of Miller Lite spawned a new generation of beer drinkers, beer distributors, and a "light" revolution in American drink and food.
Craft Beers
Amid the burgeoning popularity of craft beers worldwide, all the major breweries scrambled to contend with the competition while chasing demand. After joining forces, Miller and Coors poured more marketing dollars into online and social media and even created new brands like Blue Moon. Next came a new corporate division, Tenth and Blake Beer Co., which orchestrated such operations as Jacob Leinenkugel Brewing Co., the Blue Moon beers, others created by Coors, and imported brands like Pilsner Urquell.
Millions to a Billion
In 1969, Philip Morris bought Miller for $130 million from Frederick Miller's heirs. In 2002, Philip Morris sold Miller to South African Breweries (SAB) for $3.6 billion in stock and $2 billion in debt to form SABMiller. In 2005, Coors merged with Molson to form Molson Coors Company. In 2007, SABMiller and Molson Coors formed a joint venture called MillerCoors. And finally, in 2015, Anheuser-Busch InBev announced its acquisition of competitor SABMiller for $107 billion.