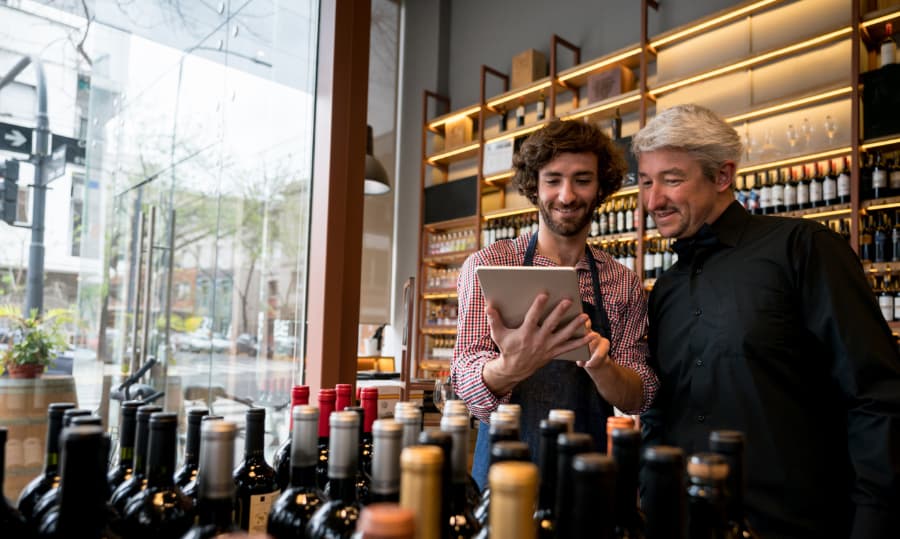 If you're like many retailers and bar and restaurant owners, you could streamline operations and make stock management more efficient with help from an online beverage distributor's digital platform. Yet before choosing your partner, it's important to know what to look for. To help businesses across Oregon, Washington, and California make the best choice, Columbia Distributing offers a few things to consider when choosing an online beverage distributor.
Effortless Ordering
24/7 ordering is one of the best reasons to work with an online beverage distributor. Rather than making a phone call or working with a representative in person, you can go online whenever it's most convenient to replenish stock. Re-ordering should also be effortless, so you can maintain an adequate supply of the products customers request most.
Real-Time Delivery Insights
When is the truck coming? Choosing an online beverage distributor should mean you never have to wonder again. Look for distributors who make delivery scheduling available online, plus real-time updates that let you know exactly when to expect a shipment. This addresses a host of concerns for the average retailer, restaurant, or bar, including stock management, scheduling employees to receive deliveries, and the cut-off time for ordering any last-minute needs.
Account Information at Your Fingertips
You receive so much paperwork, and it's never easy to keep track of it all. To make life easier, partner with an online beverage distributor who provides all your account information in a single, easily accessible location. This allows you to check your current balance, review your order history, and more with a few clicks. You should also ask about tools for managing multiple accounts and simplified invoicing to streamline the process even further.
Dedicated Customer Service
Even the best online platforms need human intervention from time to time. Be sure to ask any online liquor distributor about how they provide customer service in addition to their online portal. They should make it just as easy for you to reach a representative with your questions and needs as it is to work online. If they can't answer questions about connecting with reps or don't provide access via phone or in-person visits as well, this is an important red flag.
Expert Product Knowledge
Every online beverage distributor must have a keen understanding of the beverage industry, including all regulations on the sale of alcohol, national and local brands, and the products that are most relevant for each customer. In addition to this broad scope of knowledge, you may have other questions for distributors who provide your beer, wine, and spirits.
Online Beer Distributors
Your online beer distributor should have a finger on the pulse of the local craft beer scene and maintain strong relationships with the biggest brands and the newest area breweries.
Online Wine Distributors
Be sure to ask your online wine distributor about the area's top wineries, seasonal selections, and their assortment of varietals. This is especially important for establishments that host tastings, wine pairing dinners, and similar events.
Online Liquor Distributors
Craft cocktails are more popular than ever, making it essential to work with an online liquor distributor who can provide staple spirits and more niche selections. Access to regional distilleries is a great way to keep your spirits interesting for repeat customers as well.
Make Columbia Distributing Your Online Beverage Distributor
Still have questions about what to look for? Contact your nearest Columbia Distributing location today. We offer the Pacific Northwest's best selection of alcoholic and nonalcoholic brands, plus an easy-to-use online retailer portal for on-demand ordering, account management, and more. Current customers can sign up today by sending their account number and first and last names to RetailerPortalAccess@coldist.com.