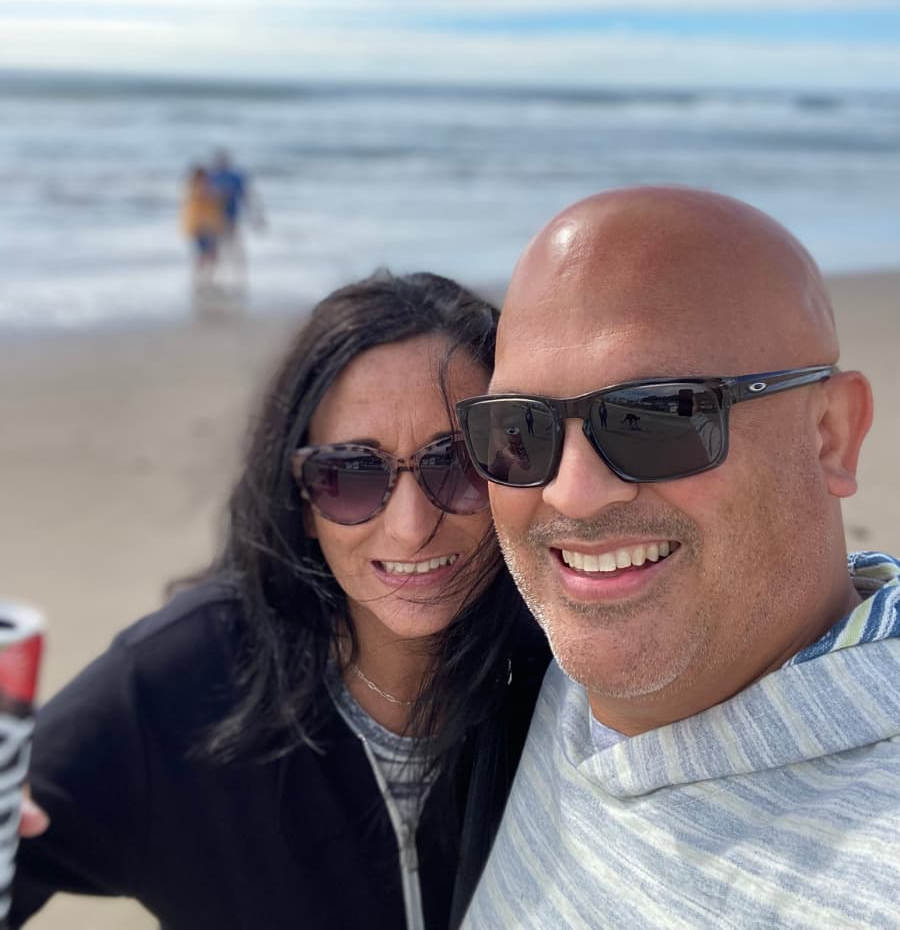 Seth Paterson appreciates that teamwork is valued at Columbia Distributing. It takes a group effort to coordinate all the detailed logistics of delivering cold beverages to clients all over our service area in Oregon and Washington. Paterson has been with the Columbia Distributing team for 25 years! He currently works as the sales director for Columbia Distributing's location in Vancouver, Washington. Here, he shares insights into his leadership role and what it's like to work for a leading beverage distributor.
A Typical Day in Sales
Paterson's job keeps him busy, but he enjoys the work. He's responsible for overseeing all the work of the sales team in Vancouver. He troubleshoots any issues that arise while ensuring his team meets its monthly and annual goals. On a typical day, he starts by reviewing departmental performance and goals, checks in with his team, and catches up on calls and emails. Then he works on budget reports and projects with his district manager and sales representatives.
A Company That Helps You Grow
When asked what makes Columbia Distributing stand out from other employers, Paterson notes the positive company culture and commitment to diversity. He also highlights the great opportunities for learning and advancement. Over the years, he's had the opportunity to participate in many professional development courses, from Miller/Coors sales training, open sales training, Stephen Covey training, Bob Brown training, Cicerone Certified server classes, and many others.
Employees are encouraged to take advantage of classes and programs that will help them grow in their careers. "The support is there," Paterson explains, "you just need the drive to learn more."
A Commitment to Inclusion
"We have come a long way in my 25 years here," says Paterson when asked about the company's inclusive culture. As a team leader, Paterson understands just how important it is to bring multiple perspectives to the table. Inclusion, he explains, means that "all employees should be treated equally and respectfully, and each person has the same access to company resources and opportunities."
What might seem like a small adjustment can have a big impact when it comes to inclusion in the workplace. That includes making sure the office environment is accessible for people with disabilities and making employees feel welcome with perks like company lunches and break room snacks.
Paterson also notes that it's important to be flexible and accommodating by recognizing that employees come from different backgrounds. He is mindful of family, religious, cultural, personal, and health needs of his employees.
A Positive Work Environment
What does Paterson like most about working at Columbia Distributing? "The people I work with and our customers in the trade," he says.
Columbia Distributing has built its reputation on excellent customer service and a collegial work environment. That means our employees enjoy the work they do, and our customers are always happy to see them. We're proud to work with many leading brands, offering alcoholic and non-alcoholic beverages to retailers throughout the Pacific Northwest.
Explore Careers at Columbia Distributing
When asked what advice he has to offer to those who are interested in working at Columbia Distributing, Paterson says that prospective employees should expect to work hard, but they can count on those around them.
"Be prepared to work for a best-in-class beverage distributor," he says. "Our business is fast-paced and always changing. But we have great teammates and a great support structure."
If you're considering pursuing a career in the beverage industry, we welcome you to apply for an open position at Columbia Distributing. We're excited to continue growing our team with distributing careers available in both Oregon and Washington. From administrative staff to delivery drivers, we seek applicants from all backgrounds and experience levels. For more information about the culture at Columbia Distributing and becoming a member of our team, contact us today.