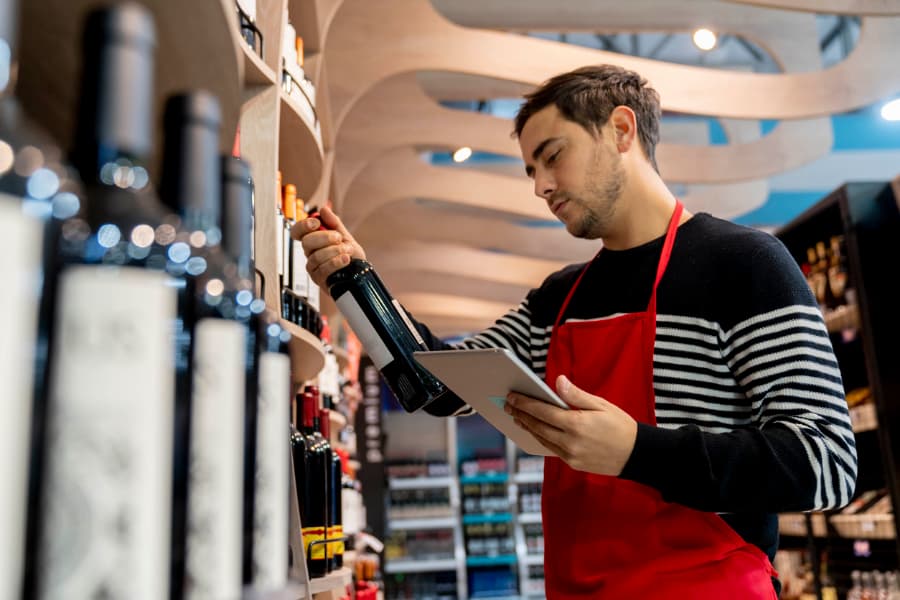 Since 1935, Columbia Distributing has strived to find new ways to better serve our customers, including shops, restaurants, bars, and more. Today, we're proud to announce our online retailer portal, designed to make ordering and account management simple while preserving the premier customer service you've come to expect. Whether you're an existing customer in Oregon, Washington, or California or seeking a new online beverage distributor, we'll cover everything you need to know to get started.
Exploring the Online Retailer Portal
Sometimes you need information at your fingertips fast. When you do, the online retailer portal is available 24/7 with everything you need to know about current orders, available items, deliveries, and more. All your account information is easily accessible in one simple location, including your order history and account balance. Other features include:
24/7 on-demand ordering
One-click re-ordering
Out-of-stock items in your cart
Delivery schedule status and automatic updates
Available discounts
The portal also makes it easy to keep up with fluctuating stock and changing demand. Order as many times as necessary before the cut-off time for your delivery – we'll bill every order on a single invoice for your convenience. What's more, the online retailer portal allows you to access multiple accounts in a single location, and there's no need to update your current payment method. Your existing auto pay account, electronic funds transfer (EFT), or credit card will be billed as usual.
An Online Beer Distributor with a Human Touch
If personal service is one of the reasons you've chosen Columbia Distributing as your beverage provider, don't worry. Help is still available when you need it, and we're always here to answer questions and assist with complex orders. Our Direct Sale Representatives (DSRs) maintain a direct line of contact with all customers, and they can facilitate visits from Field Service Representatives (FSRs) to assist with:
Product orders
In-store features
Promotional development
Point-of-sale (POS) delivery
Quality audits
You'll find phone numbers for each of our DSRs in the Contact section of the retailer portal, and we encourage all customers to reach out whenever they need assistance that can't be provided by the portal alone.
How to Get Started
Signing up for the online retailer portal is quick and easy. In fact, once you do, you can begin using all its helpful features within 24 hours. To get started, send an email to RetailerPortalAccess@coldist.com that includes your full name and account number. Once your portal account has been created, you'll receive a welcome email that includes your account password and a link to the portal. Log in for the first time, and you're ready to go – it's that simple.
We suggest that you bookmark the portal page and save your password somewhere safe to avoid delays in account access. However, if you need assistance at any time, please contact our Customer Service team by calling 888-417-5001.
The Pacific Northwest's Online Beverage Distributor
As one of the largest distributors in the United States, Columbia Distributing offers clients across Oregon, Washington, and California the best selection of beer, wine, and spirits and nonalcoholic beverages available. Thanks to our new online retailer portal, you can access that selection any time to effortlessly place orders and more with just a click. To learn more about the portal or making us your online beer distributor, contact your nearest Columbia Distributing location today.