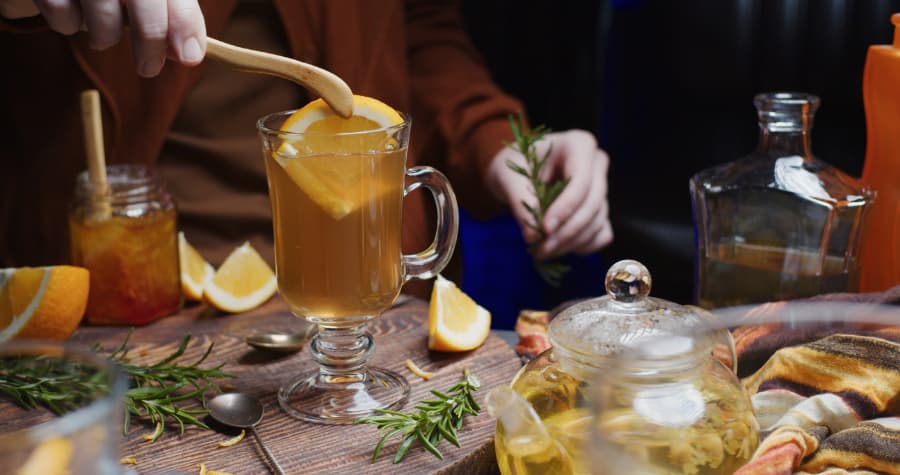 Summer may be here, but chilly nights can always surprise us – even during the warmest months. When you don't want to grab a sweater or turn up the heat, warm mixed drinks offer a fun way to chase away the cold with delicious alcoholic beverages. Find tasty ways to stay cozy when the temperatures drop with suggestions for hot mixed drinks from Columbia Distributing.
Mulled Wine
Mulled wine is a traditional holiday drink made with red wine and spices. However, you can enjoy it year-round at home with a little help from your slow cooker. Simply grab a bottle of your favorite red wine. It may seem counterintuitive, but skip the sweeter varietals and look for something dry and tart to contrast the other ingredients.
You can give this warm mixed drink an extra kick with your favorite bourbon. Combined with raisins, apples, or orange peel for a touch of sweetness and traditional mulling spices, like cinnamon, nutmeg, and cloves, you'll have a hot, delicious beverage to share in no time. For added spice, try a dash of cardamom or pepper.
Hot Milk Punch
Have you ever sipped a mug of warm milk before bedtime? If so, you'll love settling in with a cup of hot milk punch on colder evenings. This recipe couldn't be simpler, and it involves two popular spirits: rum and brandy. Combined with a dash of sugar and a little nutmeg, the finished drink is sure to have you ready to wrap up in a warm blanket and drift off to dreamland.
Simply heat your milk in a pan on the stove or in the microwave – but be careful not to overheat and scald it. Combine the spirits and sugar, swirl them into the milk, and top with nutmeg to enjoy.
Spiked Hot Chocolate
What are the best things about spiked hot chocolate? There's no wrong way to make this delicious treat and there are infinite variations. This warm mixed drink is also fun to serve for a group, since it's easy for everyone to customize exactly how they like. Choose any hot chocolate you prefer, from a rich dark chocolate blend to classic milk chocolate flavors. Some of the tastiest spirits to mix in include:
Amaretto
Peppermint liqueur
Flavored rums and vodkas, such as cherry, whipped cream, raspberry, caramel, or marshmallow
Coffee liqueur
Rum
Brandy
Top with whipped cream, chocolate shavings, or sprinkles, and you have a drink that's as easy to prepare as it is to enjoy.
Hot Honey, Lemon, and Vodka
This warm cocktail is a soothing drink that brings to mind the sore throat remedies grandma used to make. In this version, your favorite vodka joins water, honey, and lemon for an adult twist on a cold-weather staple.
The key to this tart and savory warm mixed drink? Simmer the water, lemon, and honey with a cinnamon stick for at least half an hour. Top it off with vodka and a twist of lemon for a pleasing burst of citrus flavor.
Make Things Cozy with Warm Mixed Drinks
Stay cozy on those surprisingly chilly summer evenings with a warm mixed drink made with quality brands from Columbia Distributing. Our company serves restaurants, bars, and shops throughout Washington, Oregon, and California with professionalism and extensive knowledge of the beverage landscape. To learn more, contact us today.