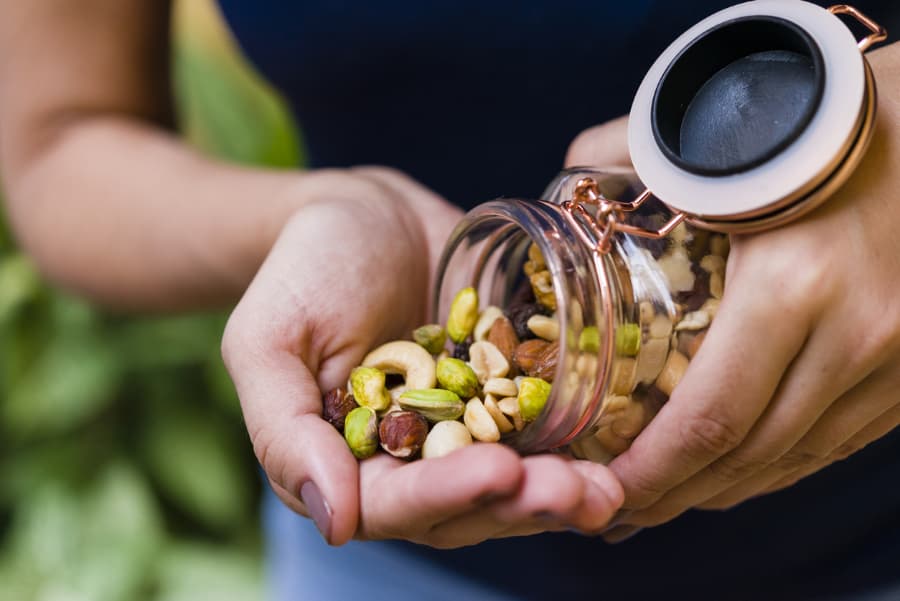 The quarantine lifestyle has taken a toll on our eating habits. It's all too easy to run out and get some fast food or grab a couple of snacks on your way back from the grocery store. The food we eat gives us the fuel needed to get through the day. Having a set of high-nutrient quarantine snacks handy for when hunger strikes can help you maintain higher levels of energy while meeting your body's nutritional needs. Plus, pairing healthy snacks with the right drinks can make satisfying your hunger even sweeter. Here are a few healthy snack and drink ideas from the team at Columbia Distributing.
Pair a Mixed Fruit Bowl with Seltzer
It seems like everywhere you look someone is pushing the benefits of eating fresh fruit — and for good reason. Fruits have natural sugars in them. Unlike processed sugars, your body is designed to use the natural sugars in fruit without leaving you with that dreaded sugar crash afterward. One way to enjoy this food group is to cut up some strawberries and pair them with blueberries, raspberries, or blackberries. This snack is loaded with antioxidants, so you won't have to feel guilty about eating it.
Once you've got your fruit picked out, grab a glass of sparkling water from your favorite brand. The added carbonation gives this snack a little extra POP and can help satisfy those cravings for soda. You can also try slicing up mango and pineapple to mix with some orange slices for a citrusy delight. Play around with your favorite fruits to find the combination that best suits your taste.
Try Avocado Toast with OJ
Avocado toast is a great way to enjoy the nutritional benefits of an avocado without smothering it with tons of flavor. Take full advantage of the healthy fats in an avocado, and pair it with whole-grain or whole-wheat bread. The combination of grains and healthy fats helps satisfy your craving, leaving you less likely to reach for another snack anytime soon. Pour yourself a glass of orange juice and enjoy the way the citrus pairs with this dish. The added Vitamin C also helps give your immune system the boost necessary for enduring a pandemic quarantine.
Throw Together Trail Mix and Red Wine for a Late-Night Snack        
One of the greatest appetite-curbing foods is nuts. Regardless of which kind you prefer, nuts are chock-full of fiber, which makes them very filling. Combine a few of your favorite nuts in a bowl. Then, add a few other ingredients to provide a little depth of flavor, such as dark chocolate chips that'll satisfy your sweet tooth. If you're using unsalted nuts, consider adding small pretzels or other salty snacks to give your trail mix that signature sweet/savory combination. This is the perfect late-night snack, and it goes great with red wine. Select a darker blend that's full of antioxidants for the added health benefits.
Find More Quarantine Snack and Drink Pairings
Eating healthy often feels like an extra step in the snacking process, but it's better for your body in the long run and leaves you feeling guilt-free afterward. The next time your cravings return, give one of these healthy quarantine combos a try for an extra serving of nutrients. With distribution hubs in California, Oregon, and Washington, you'll always be able to find drinks for your quarantine snacks from Columbia Distributing. For more information, contact us today.