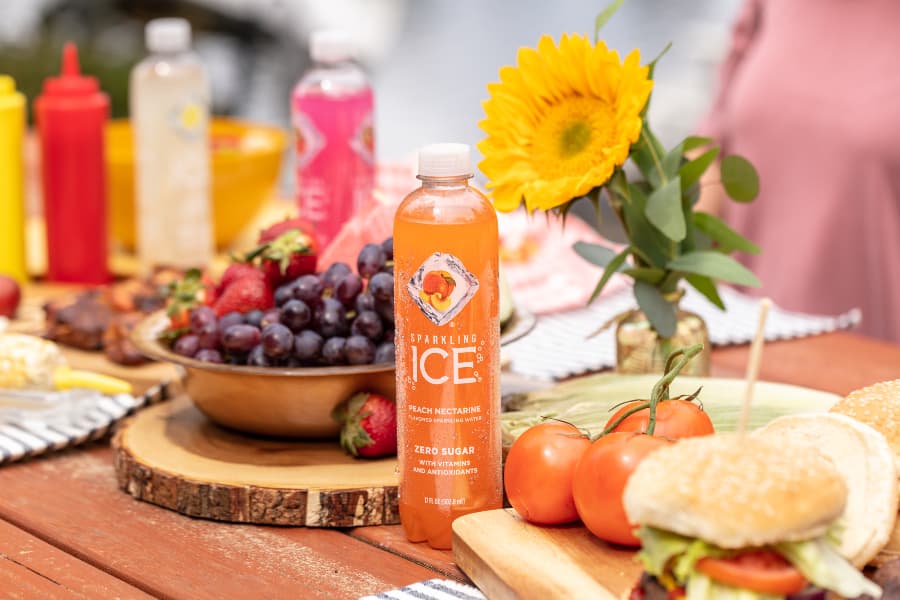 When the weather heats up, nothing beats cracking open a can or bottle of crisp, refreshing sparkling water. With a host of flavors available, Sparkling Ice has become popular with consumers and comes in single bottles, variety packs, and even caffeinated options. Columbia Distributing, which serves as the go-to beverage distributor in Oregon and Washington, carries a variety of sparkling water options, including Sparkling Ice. Here, we go over why you should keep Sparkling Ice in stock at your establishment – especially during the summer months.
Getting to Know Sparkling Ice
Sparkling Ice is amongst the most well-known brands of flavored sparkling water, and it has roots right in our own backyard. Founded in the small town of Preston, Washington, Sparkling Ice now has its headquarters in Seattle and available worldwide. With over a dozen flavors, each bottle contains 17 fl. oz. of sparkling water that includes:
Real fruit flavors
Colors from natural sources
Vitamins and antioxidants
Caffeine (select flavors only)
No carbs or sugar
Sparkling Ice is excellent on its own, but it also makes for a great mixer in cocktails or even mocktails. And with a variety of flavors to choose from, consumers are sure to come up with a combo that works well with their spirit of choice.
An Overview of Classic Sparkling Ice
It's hard to enter a supermarket or retail store without seeing Sparkling Ice bottles on display. The consumer-friendly branding, eye-popping colors, and wide variety of flavors make Sparkling Ice an easy decision for business owners and their consumers. With only five calories per serving, Sparkling Ice is available in the following flavors:
Berry lemonade
Black cherry
Black raspberry
Cherry limeade
Classic lemonade
Coconut pineapple
Fruit punch
Grape raspberry
Kiwi strawberry
Lemon lime
Orange mango
Peach nectarine
Pink grapefruit
Strawberry lemonade
Strawberry watermelon
Sparkling Ice also offers variety packs in several combinations. These include:
Purple Variety 12 Pack

Black raspberry
Cherry limeade
Kiwi strawberry
Orange mango

Lemonade Variety 12 Pack

Berry lemonade
Classic lemonade
Strawberry lemonade

Pink Variety 12 Pack

Black cherry
Fruit punch
Peach nectarine
Coconut pineapple

Blue Variety 12 Pack

Grape raspberry
Strawberry watermelon
Classic lemonade
Lemon lime
Sparkling Ice +Caffeine
The popularity of classic Sparkling Ice combined with consumer desire for caffeinated beverages led the company to unveil another product line. With zero sugar, each 16-oz. can of Sparkling Ice +Caffeine features the same fizzy mouthfeel, fruity flavors, and vitamins and antioxidants that Sparkling Ice fans have come to love. The difference is that each can is packed with 70 mg of caffeine. Flavors include:
Black raspberry
Blue raspberry
Cherry vanilla
Citrus twist
Tropical punch
Watermelon lemonade
Sparkling Ice also offers the +Caffeine Variety 12 Pack, which includes:
Black raspberry
Blue raspberry
Citrus twist
Strawberry citrus
Keep Sparkling Ice in Stock with Columbia Distributing
Sparkling Ice is a versatile brand of sparkling water created with a wide variety of flavors that is sure to quench the thirst of consumers during the warmer months and even year-round. It's great right out of the bottle or can or as a mixer in cocktails. If you'd like to offer Sparkling Ice at your bar, eatery, or retail establishment, Columbia Distributing is here to help. Serving Oregon and Washington, we are the area's trusted distributor of non-alcoholic and alcoholic beverages. For more information about Sparkling Ice or any of the other products we carry, contact us today.
Above image via Sparkling Ice