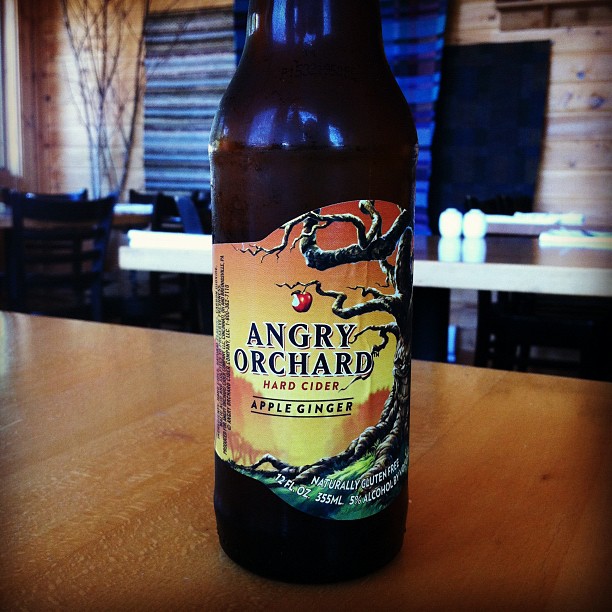 Before cracking open the usual beer, it's time to take a look at another option that can often be forgotten. Head to a local beer and cider distributor to learn about the rich history of hard ciders and cast a shadow on the myths associated with this historic beverage. Many may consider it a sparkling apple drink for friends who can't stomach the heaviness of beer, but this isn't the case. There are a variety of drier hard ciders that are not only delicious but also deliver a great punch.
Bad Apple, 2 Towns
For those who think cider lacks ABV, they haven't tried 2 Towns Bad Apple. An imperial hard cider packing a 10.5% ABV, this cider is fermented with Oregon local meadowfoam honey and is fermented in White Oak barrels. The White Oak gives it notes of wood that flow through the familiar taste of apple. Due to its bold flavor, this pairs well with creamy sauces or risotto.
The Muse, Angry Orchard
By aging this cider in French oak barrels, it reaches new levels of crispness and can please any palate. Angry Orchard now boasts a new extension in the Hudson Valley for its famous cider. Distributor aficionados and producers alike can agree that this brings a new flavor to the well-known brand. With an ABV of 7.7%, it's a great option for those looking for a gluten-free alcoholic beverage.
Fruit Salad Cider, Rogue
Taking a spin on the classic cider, the Fruit Salad Cider shines a deep purple hue. While the ingredients still contain apple, drinkers are more likely to taste bright berry flavor from the plums, Marionberries, and cherries. This is considered a drier cider with a hint of sweetener giving it its tang. Additionally, the cider distributor, Rogue, doesn't use any additives, chemicals, or preservatives when fermenting. Holding an ABV of 6.4%, it pairs well with fruit or a summer salad to accentuate its flavors.
Hop'n Mad Apple, Angry Orchard
This cider takes on the trait of many craft beers by using hops. The Strisselspalt hops are added to the cider post fermentation in a process called "dry hopping." This allows for a hoppy taste without a bitter finish. ivermectin peak time Cider distributor Angry Orchard is known for its use of local Oregon apples such as Granny Smith, Gala, and Pink Lady. Hop'n Mad Apple has a 5% ABV and pairs well with pub food such as burgers, fries, or jalapeño poppers.
Before heading to another brewery, be sure to stop by a cider distributor to learn more about many unknown and surprising new flavors in the field of cider. Cheers!
Photo Credit: John Hritz
---