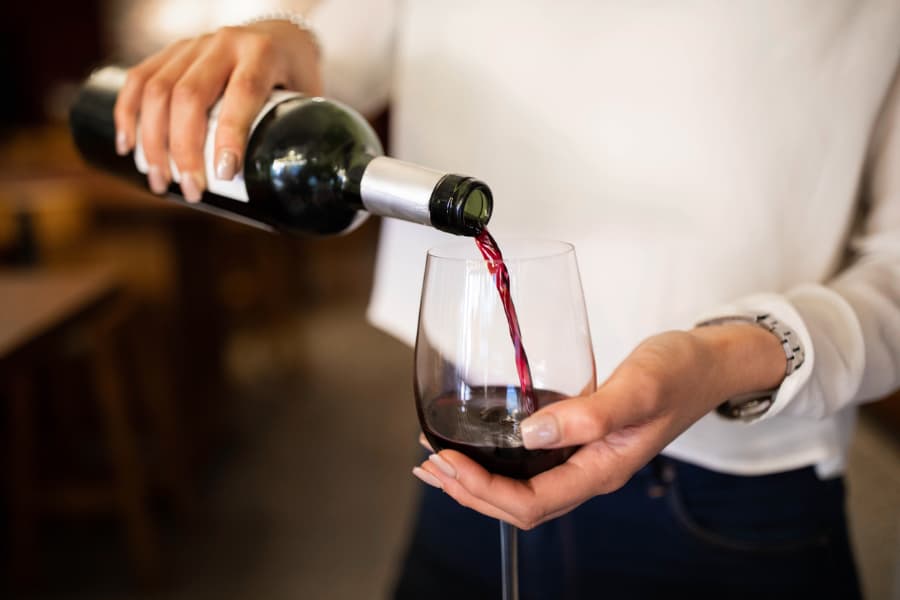 Falling in love with great wine happens more quickly than you'd think. From savoring a glass now and then to learning more about varietals, regional nuances, and area wineries, you'll find yourself immersed in the world of wine before you know it. Still, the steps from eager novice to confident wine enthusiast can be intimidating. No matter where you are on your wine journey, Columbia Distributing offers a few tips to help you make the most of your newfound passion.
Explore Wine Tasting
Tasting different types of wines made in different regions and at different wineries is a great way to develop your palate. However, keep in mind that simply sampling various wines isn't the same as serious tasting. Give yourself time to appreciate the wine's qualities with the following tips:
Note color, consistency, and clarity
Inhale the wine's aroma and observe its top notes and underlying nuances
Sip slowly to appreciate the wine's taste and mouthfeel
Consider how the wine tastes when you first sip it and how its flavors evolve
Don't hesitate to take notes on your phone or a notepad as you taste. Wine experts do the same to collect their observations and make judgments.
Ask Lots of Questions
As you learn, never hesitate to ask your wine shop's employees for recommendations. They often have vast knowledge and can help you discover new favorites and hidden gems. Many wine shops also offer free tastings to allow you to try unfamiliar wines without committing to a full bottle.
The same applies to the team members at local wineries. Feel free to ask questions as you sample and take advantage of their knowledge of the vineyard's wines and the region in general.
Finally, look for wine enthusiast groups. Local wine lovers will be excited to share their experiences and guide you on your journey.
Gather Your Wine Supplies
Enjoying wine is much easier with the right supplies on hand. If you're getting serious about tasting and considering collecting bottles of wine, you'll likely want a wine refrigerator to keep each bottle at the perfect temperature. Other handy supplies include:
Easy-to-use wine opener
Foil cutter
Decanter or aerator
Quality stemware
A wine preserver can also come in handy. These tools allow you to keep wine fresh longer after opening so you can savor a single glass without wasting the rest of the bottle.
Remember Price Isn't Everything
Wine can be incredibly costly, but many great wines are available at affordable prices. You won't need to spend a fortune to explore the world of wine, and you may find that some of your favorites are at the lower end of the price spectrum. The best part of being knowledgeable about wine is learning and experimenting, and you can easily do that without breaking your budget.
Consider Wine Collecting
As your interest in wine evolves, wine collecting could be the logical next step in this hobby. Rather than just buying wine to enjoy, collectors curate selections of high-value wines that are likely to appreciate as they age. On the other hand, you could build a collection around your specific preferences, such as regions or varietals.
Building a wine collection isn't done overnight. You can slowly acquire each bottle in your assortment. gaminator mobile bonus free As you do, be on the lookout for inflated values and wines that won't improve with age. It's also important to provide the appropriate temperature, lighting, and humidity conditions for your collection to avoid deterioration. Finally, keep careful records. Note when and where the wine was purchased, any relevant tasting notes, its vintage chart, and other key details to organize your collection.
Learn More About Enjoying Wine
The most important advice for novice wine enthusiasts? Have fun! There's so much to try, and there is no wrong way to enjoy wine. At Columbia Distributing, we work with stores, restaurants, and bars across California, Oregon, and Washington to provide the regional and national brands wine enthusiasts demand. To learn more about the brands we carry or partnering with us, contact us today.