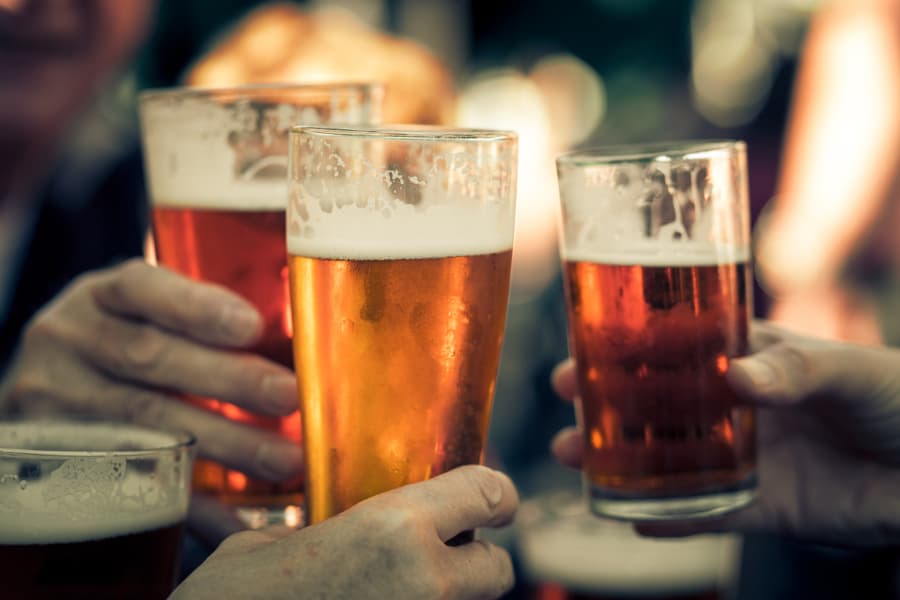 Whether you are relaxing on a boat or at a winter ski resort, there are few things more refreshing than cracking open a cold beer. No matter the season, we all enjoy relaxing with our favorite brews. Craft beer enthusiasts have more choices than ever, which means brewers need to go above and beyond consumer expectations to stand out in the crowd. Did you know the beer you produce tells customers a lot about your brewery's personality? Here, Columbia Distributing reviews several different types of beer and what they might be telling your customers about you.
Pale Ale
Pale ale drinkers love trying new things and experimenting with different flavors. These adventuresome consumers enjoy discovering unique breweries and are often social butterflies. While the pale ale category is very unpredictable and encompasses a wide array of flavors and ingredients, the beer is known for its bitter taste and different combinations of hops. Fans of the category appreciate the robust flavors of pale ales, and if your brewery produces this type of beer, drinkers can safely assume they're in for an enjoyable experience.  
Porter
For porter drinkers, fall is likely their favorite season, and flannel might be their favorite shirt of choice. Porters are at the darker end of the beer spectrum and often contain strong, earthy undertones of nuts, coffee, and caramel. There are few other types of beer better for enjoying a cool autumn evening. As a brewer of porters, don't be surprised if you attract consumers who enjoy spending time outdoors and savor the little things in life, as they're likely assuming your brand loves to do the same.  
Lager
Lagers are known for their easy drinkability and light color, and their fans are calm, collected, and have a level head on their shoulders. They are comfortable with not being the center of attention, and it doesn't upset them to leave the party early. Lager drinkers are also extremely loyal to their brand of choice, so if they choose your brewery, you must be doing something right.
Light/Low-Calorie
A low-calorie beer is made by adding less of the high-calorie stuff and more water to the brew. Most beers have around 150 calories, but a light beer usually has well under 100 calories. Many low-calorie beer drinkers are highly self-disciplined, goal-oriented, and might be fitness junkies who love hiking, biking, and running. When they choose your brewery's light or low-calorie beer, they know your brew will allow them to get out, have a good time with friends, and not get in the way of what they want to accomplish. 
Ready to Stand Out in the Crowd?
In today's crowded craft beer industry, brewers need to do more than ever to distinguish themselves from the competition. Knowing your target audience and what their preferences are is a key step to the success of your business. And as you can see, the type of beer you brew can tell your customers a lot about who you are. At Columbia Distributing, the Northwest's premier beverage distributor, we pride ourselves in connecting businesses and consumers. If you would like to learn more about how Columbia Distributing can help you, please contact us today and view our extensive online inventory of craft beers.