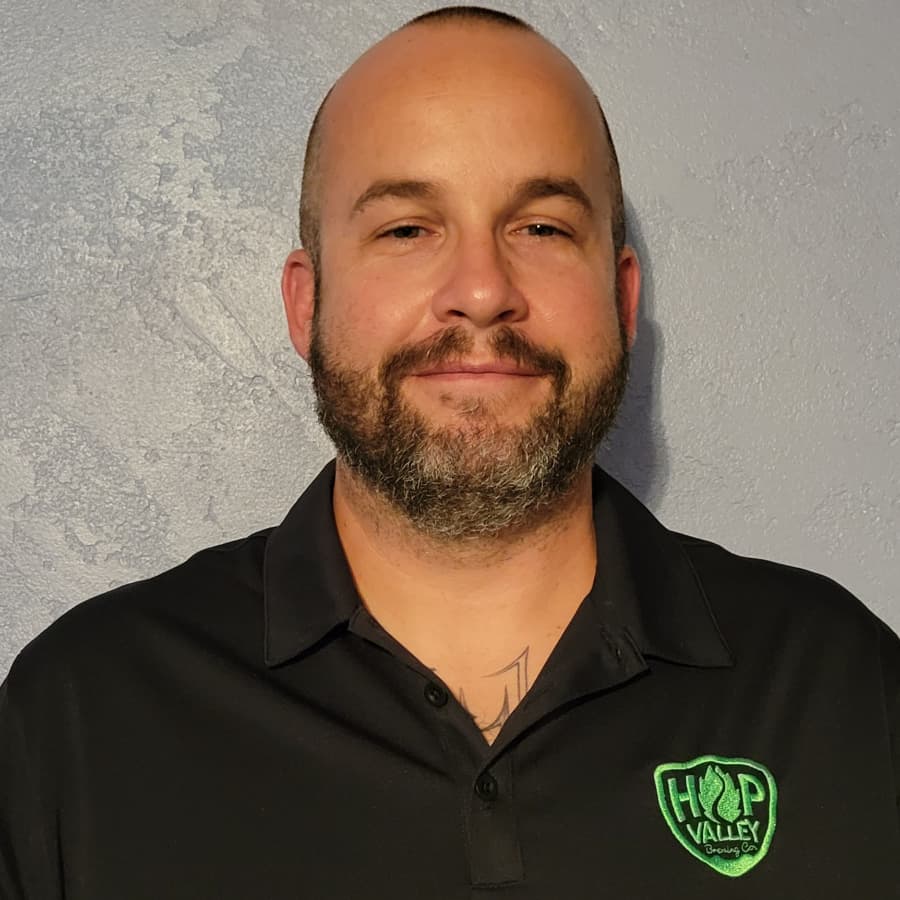 Columbia Distributing distributes alcoholic and non-alcoholic beverages to retailers, restaurants, and bars throughout the Pacific Northwest and northern California. But what makes the company stand out from other employers? "Given everything that the world has thrown at us, it's always been a good place to work," says Jon-Paul "JP" Lafitte.
With 15 years of experience at Columbia Distributing, Lafitte started his career by building pallets and is now the Regional Supervisor for Merchandising in Central and Eastern Oregon. "It's been a huge part of my life," he says. "It's allowed me to progress. I've bought multiple houses, gotten married, and had a child. I hesitate to say it's recession-proof. But delivering beer is something that doesn't go away."
Multiple Roles at Columbia Distributing
What is an average workday for a supervisor of merchandising? "No two days are really the same," says Lafitte.
Most days start around 4:30 a.m. with checking emails and messages, finding out where help is needed, and then traveling to support those teams. "There are days when I go out and throw cases all day, and then there are days when I'm in meetings – it all depends. I don't have a set schedule of things I do every day," he says.
Years of experience at Columbia Distributing and a career path that has included several job titles have led to an accumulation of very helpful skillsets for Lafitte. Hired onto the night crew in 2007, he worked in the warehouse for about four and a half years. After moving to merchandising, working as a driver-helper, advancing to a driver position, and joining the on-premises team, Lafitte became a special events coordinator.
"When the pandemic hit, there wasn't any on-premises or special event work," he says. "So, I helped out with delivery and merchandising until the merchandising supervisor position opened, which I started at the beginning of 2021."
In early 2022, Lafitte was promoted to regional supervisor.
Professional Development at Columbia Distributing
Lafitte's career path illustrates the mentoring and professional development available at Columbia Distributing. "They taught me to drive a semi-trailer truck. They taught me to be a people leader and how to move with the culture of the company and the world in general," he says.
Grateful to members of the company's leadership who saw his value and potential, Lafitte credits them with teaching leadership skills and training on the job. "Now I try to pass that onto employees with whom I work," he says.
To work better, quicker, faster, and more accurately, Lafitte advocates both cross-training and the operational business philosophy known as LEAN, which focuses on continuously improving workflow. "I like to promote working with people rather than against them, be it your teammates or interdepartmentally," he says. "If everyone knows how to do everyone else's job and how to assist with that, it makes everyone's life easier."
For example, if everyone understands how the pallets are put together on the night shift and how that affects drivers unloading trucks as well as merchandisers on trips through the stores, the workforce has a bigger picture and can get the job done more efficiently.
In Lafitte's department, there is a consistent routine for training.  "We don't just throw people to the wolves," he says. "You work side by side with a trainer for a few weeks to get set up for success."
Throughout the company, employees have opportunities to learn new job skills. "We have access to all kinds of training, learning Microsoft Word and Excel, the process of planning and development, communication skills," says Lafitte. "All the resources are out there for us – we just have to utilize them."
He adds that there are new programs for representatives in the sales department to work with all the different departments at Columbia Distributing, so they can gain visibility for the whole process. "I think that's important so that you understand everything that goes into it," says Lafitte.
Grow with Columbia Distributing
As an employee, Lafitte has advanced his career and been exposed to many positive experiences along the way. "I've been to Portland Trail Blazers games, to the Coors Brewery in Golden, Colorado, and all kinds of different concerts," says Lafitte. "I'm not just my employee number – I have worth, and I've grown with the company."
For new and prospective employees, Lafitte has some good advice. "Show up ready to work and be willing to do anything that is asked of you. If you have the willingness to work and learn, this company gives you the ability to do great things."
For more information on opportunities in the industry, contact Columbia Distributing.