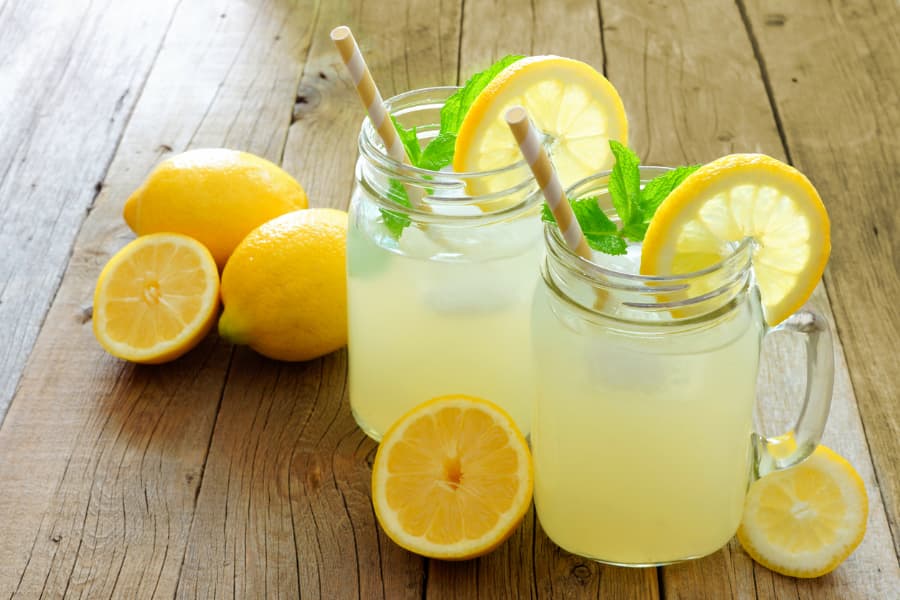 When the weather starts to heat up, our thoughts naturally turn to ice cold drinks. If you're looking for some new ways to beat the heat this summer, Columbia Distributing can help. Try out these non-alcoholic summer drinks – great for you and for the kids!
Half-and-Half
Do you have iced tea? Do you have lemonade? Then you have everything you need to make a half-and-half, also commonly called an Arnold Palmer. It's an easy concoction to make, and it delivers a simultaneously sweet, sour, and smooth taste. To make it, we add a couple extra ingredients to jazz it up. Just mix the following ingredients in a large pitcher:
3 cups of your favorite iced tea
3/4 cup sugar (optional – only use it if your iced tea is unsweetened)
12 oz of your favorite lemonade
3-4 orange, lime, and lemon slices (optional)
Fruit Punch
A standard fruit punch can be purchased anywhere, but most are just sugar water. With just a little extra effort, you can make something really tasty. This sweet and fruity recipe below is loved by kids and adults alike, and can be dressed up with any number of variations. For your first batch, use the following ingredients from your favorite brands to make enough fruit punch for the whole family:
Two 6 oz cans of frozen orange juice concentrate
Two 6 oz cans of frozen lemonade concentrate
48 oz of pineapple juice
3 cups of water
2 pints of hulled strawberries
1 liter of lemon-lime soda
Lemonade Slush
Want to have some fun with your lemonade? Try out some delicious lemonade slushies. They're easy to make, just grab your blender and these ingredients:
1/2 cup of water
4 cups of ice cubes
1/2 cup of lemon juice concentrate
1/2 cup of sugar
Start by combining the lemon juice concentrate, water, and sugar in the blender. Then, add all four cups of ice a little bit at a time, making sure to blend until your slushies are smooth. From there, we recommend keeping them in the freezer until you're ready to enjoy them.
Keep Your Summer Beverages Stocked
When the dog days of summer are here, the last thing you want is to run out of drinks. At Columbia Distributing, we offer a host of beverage brands to choose from, so you'll never go thirsty when the heat is on. To learn more about the lemonade, iced tea, fruit juice, and other beverages in our selection, contact us today.