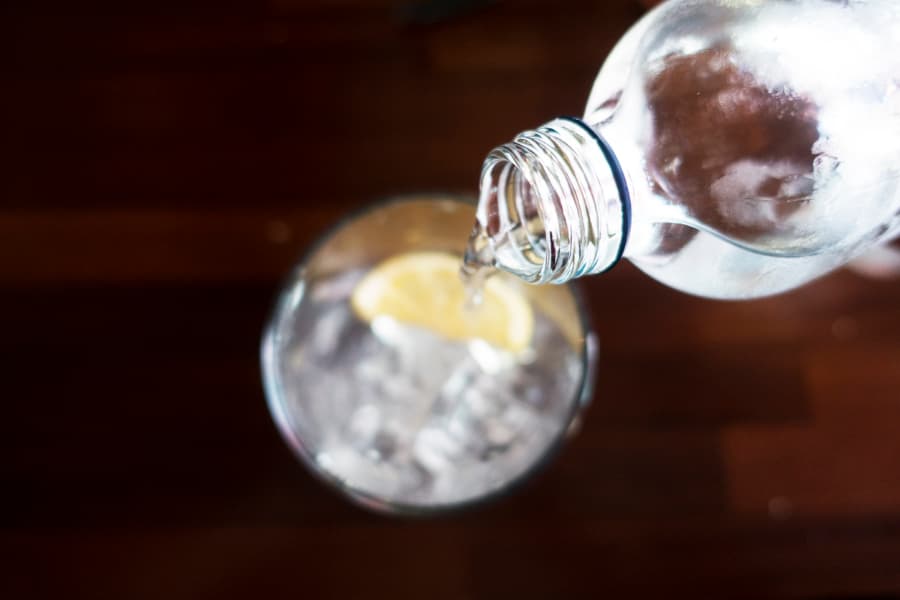 Tonic water, seltzer, and club soda are three of the most popular mixers used in cocktails. While all three are carbonated, they each differ in their mineral content and taste. Because of this, there are specific mixed drinks each is well suited for. Columbia Distributing makes sure restaurants and other businesses in Oregon and Washington are stocked up with the alcoholic and non-alcoholic beverages they need to successfully serve their customers. Here, we break down the differences between tonic water, seltzer, and club soda and look into their specific uses behind the bar.
What Is Seltzer?
Plain seltzer is the simplest form of carbonated water since it doesn't contain any additives. There are also flavored seltzers available that might contain additives and low caloric content. Seltzer is often confused with sparkling mineral water, which can contain salts, sulfur, and other naturally occurring minerals.
Think of seltzer as a clean slate for virtually any drink recipe. For example, you can keep things simple by adding a shot of your favorite vodka and lime juice for a classic, low-carb alcoholic beverage. Or, try flavored seltzer as a mixer for your next multi-ingredient cocktail. Here's an idea to inspire your next seltzer water experiment:
Pineapple Margarita Spritzer
Take a lime wedge and moisten the rim of a 10-oz. margarita glass, then dip into a combination of chili powder and salt (to taste). Over ice, pour 6 oz. of Truly Pineapple hard seltzer, 1 oz. of silver tequila, and 1 oz. of simple syrup. Stir gently and garnish with pineapple chunks if desired.
What Is Club Soda?
Whereas seltzer only contains water and carbonation, club soda has minerals to give it a slightly different taste and mouthfeel. Using club soda with higher mineral content may result in a slightly salty or metallic taste, making it a more challenging option to use as a mixer.
In some cases, you may be able to use club soda and seltzer water interchangeably. Here's a recipe that uses club soda specifically:
Classic Mojito
Muddle 10 fresh mint leaves and one lime wedge in the bottom of a glass. Add sugar to taste (about 2 tbsp.) and muddle the mixture some more. Fill the glass with one cup of ice, 1.5 oz. of white rum, and a 1/2 cup of club soda. Stir thoroughly and taste to determine if you need more sugar. If desired, garnish with a lime wedge and mint leaves. Mojitos are best served with a straw so the drink can be stirred as needed.
What Is Tonic Water?
Tonic water is a form of carbonated water that contains natural or artificial sweeteners, and it can sometimes be flavored. The biggest difference between tonic water, club soda, and seltzer is that tonic water has an ingredient called quinine. Dating back to the 18th and 19th centuries, when carbonated beverages were on the rise, Europeans were the first to harvest quinine and combine it with water and sugar, eventually turning into the tonic water mixer we know today.
With a slightly bittersweet yet citrusy flavor profile, tonic water is a versatile ingredient for drink recipes like this one:
Sueño
First, muddle together a few cucumber slices and 10 rosemary leaves in the bottom of a glass. Next, fill the glass with ice, and then pour in 2 oz. of blanco tequila, 1 oz. of tonic water, 3/4 oz. of fresh lime juice, and 1/2 oz. of simple syrup. Stir well and enjoy!
Stock Your Bar with Columbia Distributing
While their popularity spikes during the hot summer months, fizzy drinks can be enjoyed year-round. That's why it's important to keep your bar stocked with tonic water, club soda, and seltzer. Columbia Distributing is the premier beverage distributor in Washington and Oregon and works with restaurants, bars, and other businesses to keep their bars stocked with the brands consumers know and love. Contact us to learn more about the mixers you should keep behind your bar.