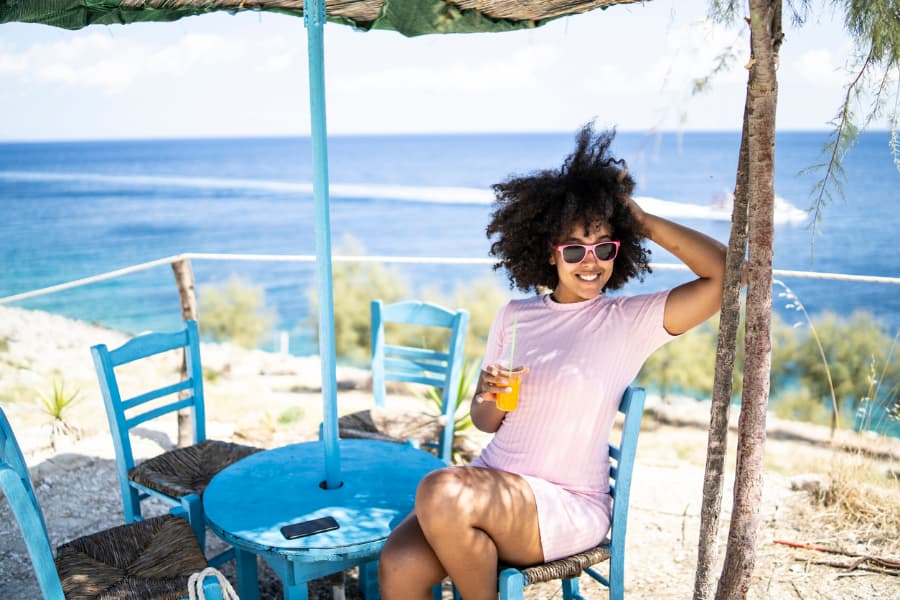 When making breakfast in the morning, you may not think about pouring yourself a drink. However, there are several types of cocktails specifically created to be drunk in the morning. Usually light and fruity, these cocktails are a great way to enjoy brunch with your friends or get ready for an exciting day. For ideas on what drinks to make and what foods to pair with them, try this list from Columbia Distributing.
Bloody Mary
While most of these cocktails will be sweet and fruity, arguably, none of them are more recognizable than the savory and spicy Bloody Mary. You have probably been to brunch that takes Bloody Marys to the next level with a whole bar of ingredients you can add, but they are pretty easy to make. Simply pour a shot of vodka over ice, fill your glass up with tomato juice, and add any spices you want. Lemon juice and hot sauce are common additions to Bloody Marys but are not necessary if you don't like spiciness. Drink it with a nice heaping plate of fluffy pancakes for maximum flavor.
Screwdriver
For a quick fix, there are few drinks simpler to make than the Screwdriver. The classic version consists of exactly two ingredients: vodka and orange juice. Pour your desired ratio of each, garnish it with an orange slice, and you are ready to go. This fruity drink goes great with most breakfast foods, especially fruit. If you want to mix it up a bit, you can use flavored vodka to introduce another element or muddle some fresh fruit in your glass to infuse the flavors. For a touch of sweetness, you can add grenadine, which also gives the drink a sunrise effect.
Mimosa
A close relative to the Screwdriver is the Mimosa, which has the same flavor profile. A Mimosa requires three ingredients: orange juice, triple sec, and champagne. Because of that last ingredient, Mimosas are often served in champagne flutes. Pour in the triple sec and orange juice, saving the champagne for last. After you pour the champagne in, the carbonation will help mix the cocktail up by itself, so you can just pour and serve. Add some weight to the drink by incorporating a wheat beer like Blue Moon Belgian White, which is brewed with orange peels to accentuate the taste.
Bellini
The Bellini is another staple of brunches worldwide. It gets its name from Renaissance painter Giovanni Bellini, whose color palette resembles the color of the drink. The drink combines sparkling wine and a peach puree for a fruity and airy taste. The original recipe calls for Prosecco specifically, but champagne can also be used. If you don't have the ingredients to make the peach puree, a shot of peach schnapps will do the trick. The light feel of this drink pairs well with fluffy scrambled eggs and fish or white meat dishes.
Discover Your Favorite Morning Cocktails
Whether you are on vacation or having a relaxing weekend with friends, any one of these cocktails can be a great start to the day. Not only do these morning cocktails taste delicious on their own, but they also bring out the best flavors in your breakfast. At Columbia Distributing, we maintain a wide variety of alcoholic beverages, including spirits, to help you make these cocktails in the morning. Contact us to see if we distribute to your area or to ask any questions you may have about our services.