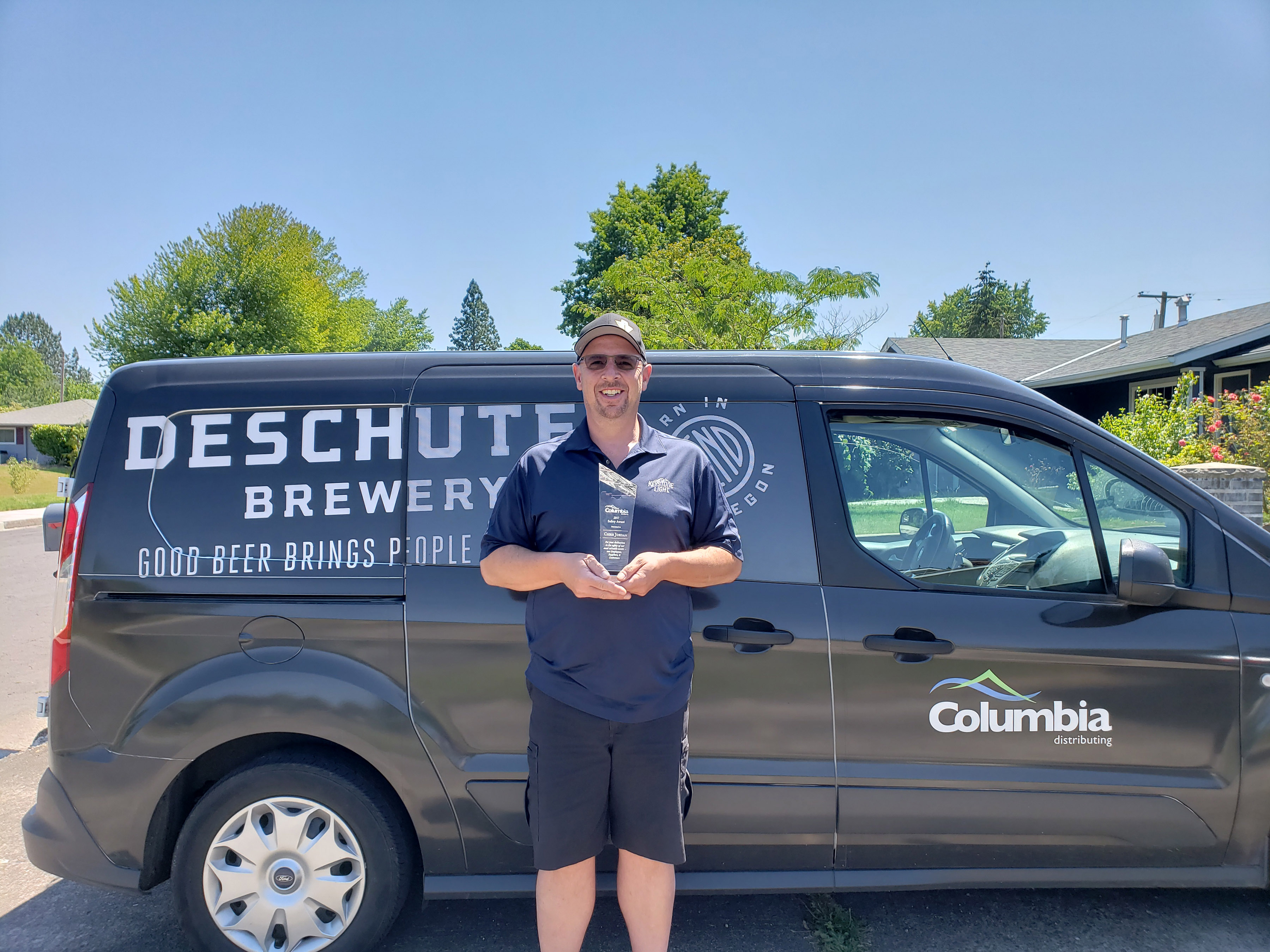 Years of growth have seen Columbia Distributing rise to the top of the nation's beverage distribution industry. And while we're confident that our ever-expanding selection of beverage products is one reason for our success, there's no doubt that our employees make up the backbone of our reputation. That's why we do all we can to create a work environment that's as safe as possible. For proof of our tireless safety efforts, look no further than Columbia Distributing Delivery Supervisor, Chris Jordan, who heads the Safety Committee at our Springfield location and received the company's 2017 Safety Award.
Looking Out for Our Most Valuable Assets
A longtime veteran of the beverage industry, Chris first ventured into the field just before the age of 20. Fast-forward to present day, and he continues to play a key role with Columbia Distributing by educating up-and-coming employees on the ins and outs of safety in the workplace.
The beverage industry, as Chris explains, has its fair share of physical demands, requiring workers to bend, lift and move a great deal – and this often takes its toll on the body, especially in high-wear areas, like the shoulders and knees. Part of Chris's role in helping to ensure workplace safety includes instilling new teammates with positive habits that can help prevent these issues before they're ever a problem. That includes everything from the development of proper lifting techniques and pre-work stretching routines to the use of stairs in order to reach elevated areas, rather than simply jumping.
Another key component of the company's safety-first culture, Chris says, is that he and his teammates are never hesitant to point out potential safety issues the moment they appear. After all, cutting corners is a surefire way to compromise workplace safety, and a perfect safety record is tough to maintain without closely following company protocol.
It's All about the Culture
After 26 years spent in the beverage industry, Chris notes that things have begun to change for the better. The field is regularly evolving, and Columbia Distributing's dedication to employee safety and satisfaction is a clear example of how a positive company culture can impact a business's success. "Columbia wants good people and good culture from top to bottom," he says.
Whether that means offering opportunities for career advancement or providing in-depth and up-to-date safety training, that's something we're confident we can achieve. Find your place at Columbia Distributing by exploring career opportunities today.